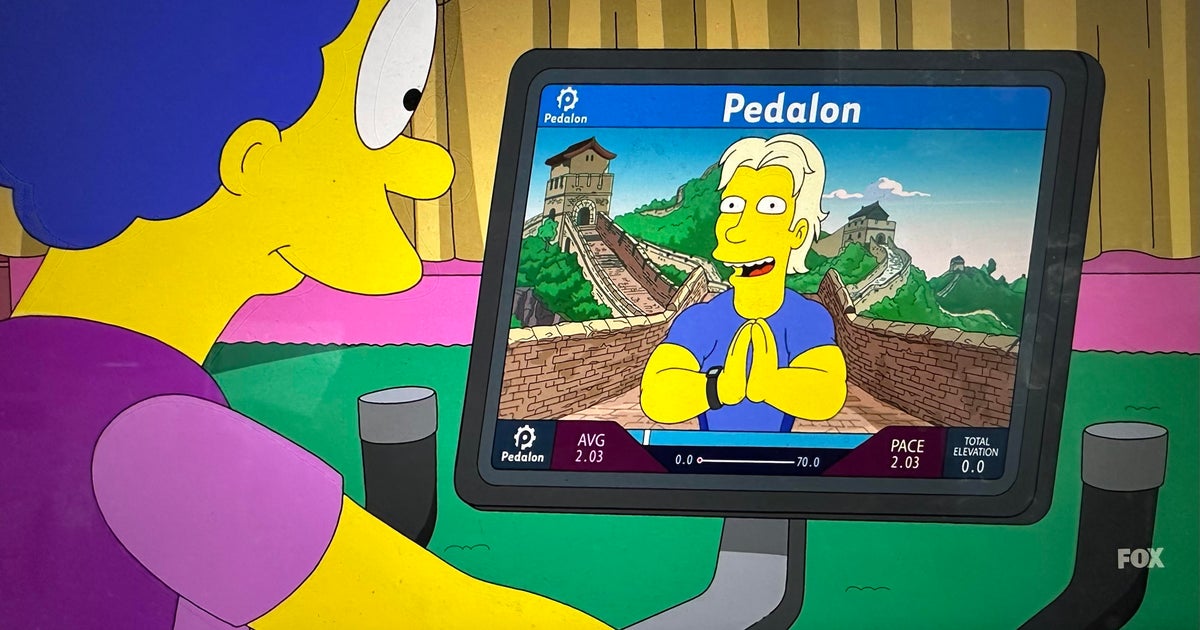 Disney has removed an episode of "The Simpsons" that mentions China's human rights abuses from the entertainment company's streaming platform in Hong Kong, the Financial Times reports. 
The episode, titled "One Angry Lisa," features a joke about "forced labor camps where children make smartphones" in China. It is no longer available on Disney+ in Hong Kong, Reuters confirmed. 
In the episode, the character Marge Simpson rides a Peloton-style bike with an instructor whose backdrop is the Great Wall of China. "Today our pedal odyssey will take us on the Great Wall of China," the instructor says. "Behold, the wonders of China. Bitcoin mines, forced labor camps where children make smartphones and romance."
It's unclear when the episode, which first aired on TV in the U.S. in October, was taken down. Disney did not immediately reply to a request for comment. 
It's the second Simpsons episode that Disney has pulled from its streaming platform in Hong Kong. In 2021, the company took down an episode that contained a reference to the 1989 Tiananmen Square protests in Beijing. 
The move, which drew accusations of self-censorship, came after Hong Kong introduced a national security law in 2020 that bans "sedition, secession and subversion" against the Chinese government. 
Human rights activists have accused China of imprisoning at least 1 million Uyghurs and other members of ethnic minority groups in detention camps where many have said they were tortured, sexually assaulted, and forced to abandon their language and religion. In 2021, the U.S. banned all imports from the Xinjiang region in northwestern China that is home to the groups. 
"Forced labor is an atrocious human rights abuse that is completely against the values that we all share," acting Customs and Border Protection Commissioner Mark Morgan said at the time.
—The Associated Press contributed to this report.
Thanks for reading CBS NEWS.
Create your free account or log in
for more features.