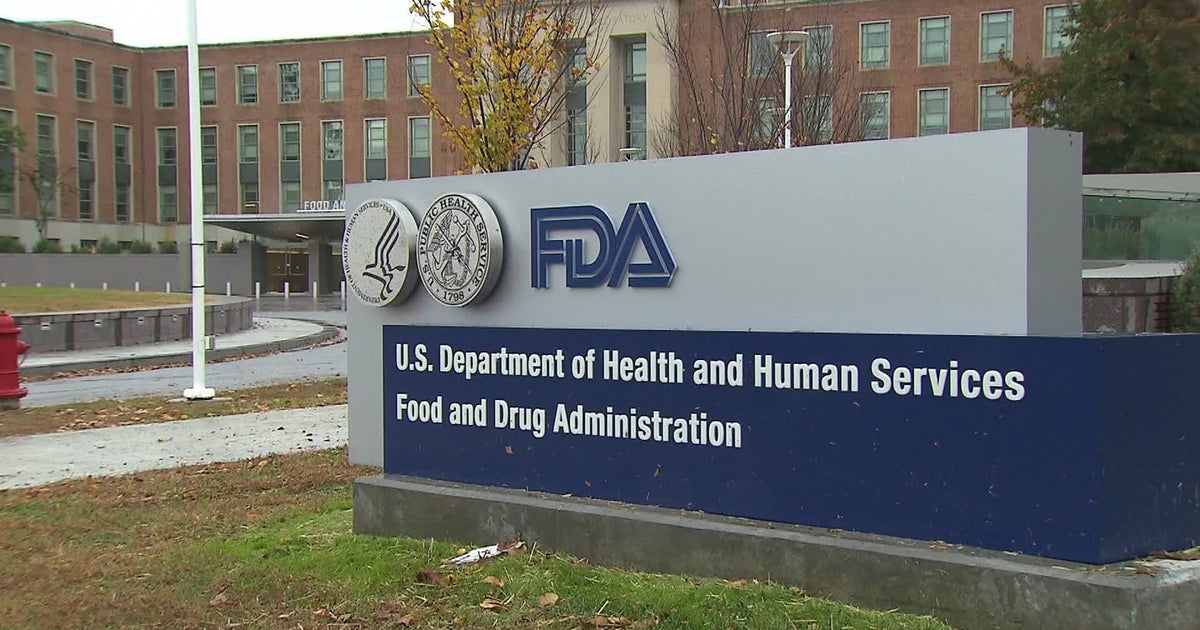 All skin tests doctors commonly use to check for food allergies can provide false negative results, the Food and Drug Administration has concluded — meaning people with potentially life-threatening allergies could mistakenly be told they are not at risk. The tests will now be required to include a warning urging doctors to consider double-checking the test with more accurate approaches.
The FDA's new mandated warning, announced Friday, comes after a recall in December of some skin tests used for testing food allergies. 
At the time, the FDA said it had received "increased" reports of false negatives from some lots of an extract manufactured by ALK-Abello that is used to diagnose peanut allergies. 
However, the FDA now says that these false negative results are not an isolated issue. 
ALK-Abello and competitor Greer Laboratories were asked to update the labeling for all of their skin allergy tests to include a new warning which urges providers to "consider confirming negative skin testing" with blood tests or supervised oral food challenges.
"FDA determined that the risk of anaphylaxis following false negative food allergen skin test results is applicable to all allergenic extracts for the diagnosis of food allergies," the agency said in a statement.
Anaphylaxis is a severe allergic reaction that can involve a sudden drop in blood pressure and difficulty breathing. It can be treated with a shot of epinephrine, but may be life-threatening without swift medical intervention.
Some of the liquid extracts used to test for allergic reactions, like for cat hair or dust mites, are standardized to meet certain agreed-upon benchmarks for potency. However, the FDA says the drops used for testing food allergies like peanuts are not.
ALK-Abello and Greer Laboratories did not immediately respond to requests for comment. 
An FDA spokesperson did not clarify how many reports it has received of life-threatening allergic reactions resulting from false negative food allergy tests.
For the peanut skin test product that was in the FDA's initial recall, federal data tallies 90 cases of false negative results, 17 reports of serious cases and no deaths.
Skin prick tests are a commonly used form of allergy test, in which doctors administer specially-made extracts through pricks or shallow injections and then look to see within several minutes if rashes or bumps form.
The FDA's move also comes amid growing adoption of oral food challenges among allergists, in which patients gradually eat increasing amounts of the suspected allergen — like a food containing peanuts — while being closely monitored for a reaction. 
That approach is considered more accurate, but can be more resource-intensive and risky to administer.
"For peanut, milk and egg in general we say there's a highly reliable negative predictive value of about 95%. But again, there's five percent of patients who in general may have negative skin tests and still react," says Dr. Drew Bird, a pediatric professor at the University of Texas Southwestern Medical Center who researches treating and diagnosing food allergies.
Bird led a recent American Academy of Allergy, Asthma & Immunology report updating guidance for oral food challenges. 
Bird said supervised oral food challenges can be the most conclusive way for doctors to see whether patients have allergies. But the procedure, which can take hours and can pose risks to patients, is typically only used as a later step in diagnosing allergies.
Doctors can also test for elevated levels of antibodies specific to allergens like peanuts in the blood. 
However there are some drawbacks to this option, Bird said, which can be inaccurate especially when overused in patients whose history does not otherwise suggest an allergy.
Bird said allergists often use the tests in combination. Those results ultimately determine whether to proceed with a food challenge, especially in cases where the results from skin and blood tests are either inconclusive or might be a false negative.
"If the testing suggests that they're likely to react, I don't need to put them at the risk of a food challenge just to verify year-to-year that they're still allergic," said Bird.