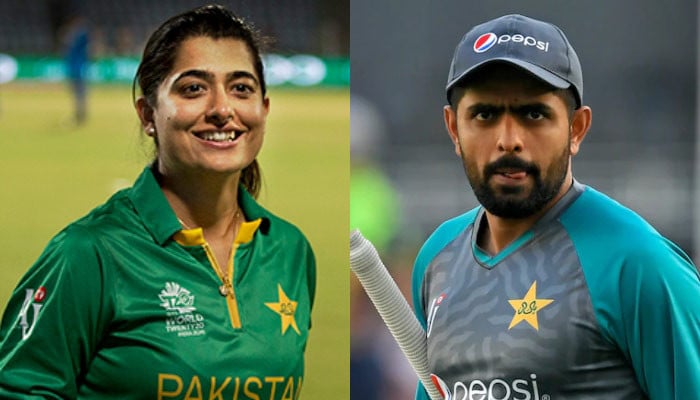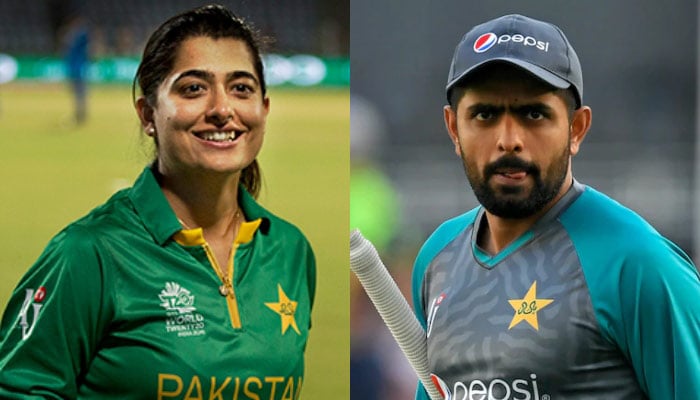 Pakistan women's former captain Sana Mir has issued a clarification over her comments about Pakistan's opening batter Fakhar Zaman's performance after cricket fans perceived that she spoke against national team skipper Babar Azam.
The ex-women's team skipper, while speaking on a television show, stressed her aim was to highlight the necessity of having a balanced team with both stable and impact players. Mir emphasised that she did not undermine any particular player's skills.
"I had led the Pakistan team for over eight years and teams are formed in such a way that you have to mix and match. It's not possible to have 11 Shahid Afridis, nor 11 Fakhar Zamans or 11 Babar Azams in a team," she said.
"You have to strike a balance where one player provides stability and the other complements him. That's why I always emphasize the importance of a player scoring a century while playing above his strike rate when chasing 350 runs," she said.
The former women's team captain noted that every play, may it be those who at a run-a-ball rate, was important. However, she added that the team also required players who can contribute with impactful innings to achieve a big target.
She cited the example of Fakhar, who has a unique style of playing, and said that the team needs his contribution along with other players who can perform even if their strike rate is not high.
"Obviously, a player who scores a run-a-ball century has his own speciality, but along with him, you need three small innings from impact players so that you can chase 350 runs."
"If someone has scored 50 runs on 30 balls or 60-70 runs on 40 balls, then you need this kind of performance along with a run-a-ball century."
"But the kind of player Fakhar Zaman is, you also need one or two more performances from him even if the other players' strike rate is not high," she said.
"So it is necessary to have both kinds of players, especially on tours when you are aiming for big targets. When an impact player scores a hundred, it is very important, but people tend to take things out of context," Mir added.
She said that the national side's captain, Babar, has improved his strike rate and wicket-keeper-batter Mohammad Rizwan's ability to finish matches is also a positive sign for the team.
"Babar Azam has improved his strike rate, and the way Mohammad Rizwan finished both matches scoring 50 runs on 30 balls, your team is going in a great direction."
"These things should be taken with context. Obviously, while commentating, we also prepare for the fact that people will take things out of context and express their frustration in different ways," she added.
Earlier, Mir, during the post-match analysis said praised Zaman's performance and also explained his importance to the team. But fans mistook it as an indirect jibe at Babar and criticised Mir on social media.
"We were talking off-air as well that his [Fakhar] runs are always for the team. If he scores a century, he does it at a strike rate of 125, which is important when you are chasing a target close to 350, and not at a strike rate of 100," Mir had said.
"That is the reason why he is crucial for this team, because where we already have players who play at run-a-ball, his role becomes crucial to chase 300-run-plus targets."