The suspect of the second mass shooting in Serbia that resulted in the death of eight people was arrested Friday just two days after a 14-year-old boy killed nine people and wounded seven in a school in Belgrade.
President of Serbia Aleksandar Vucic while responding to the second mass shooting said that it was a "terrorist attack."
According to the authorities, the second mass shooting incident occurred late on Thursday in the village of Dubona, 42 km (26 miles) south of Belgrade, and wounded 14 others. 
A resident of Dubona said: "This is terrible for our country, this is a huge defeat. In two days so many … killed."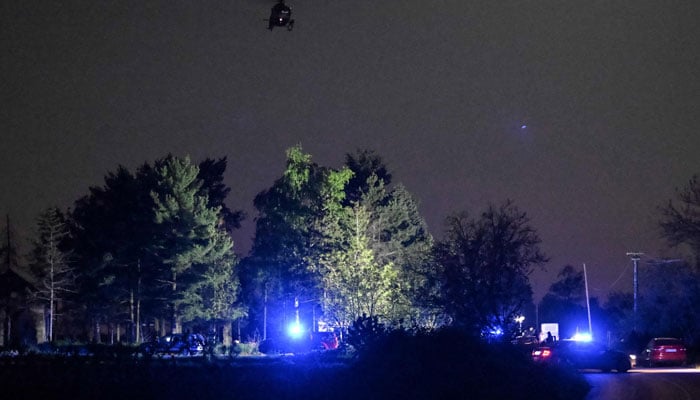 According to the reports from the state broadcaster RTS: "The suspect, a young man, had been involved in an altercation in a schoolyard. He left and then returned with an assault rifle and a handgun, opened fire, and continued to shoot at people at random from a moving car."
Serbia's Interior Ministry said in a statement: "The suspect UB, born in 2002, has been apprehended in the vicinity of the city of Kragujevac. He is suspected of killing eight people and wounding 14 overnight."
President Vucic in a national address noted that the gunman had been wearing a T-shirt with neo-Nazi symbols, without providing further details about the incident.
Vucic proposed a moratorium on gun permits regardless of weapons type, in what he called a "practical disarmament" of Serbia that would also include more frequent medical and psychological checks of gun owners, reported Reuters.
He also said: "The government would also hire 1,200 new police officers to improve security in schools."
Justice for the victims
The President said while pointing towards the suspects from Wednesday and Thursday incidents: "There will be justice. These monsters will never see the light of the day, neither the little monster nor the little older monster."
He said he had proposed the reintroduction of the death penalty but said the government was against such a step. 
President is largely a ceremonial figure in Serbia but this President Vucic wields considerable power as he also is the chief of the ruling party.
RTS said: "An off-duty policeman and his sister were among those killed on Thursday."
A middle-aged woman in Dubona said: "This is sad, the young policeman is my daughter's age, born in 1998. My daughter is taking sedatives, we could not sleep all night. They grew up together."
Zarko Knezevic, a 78-year-old farmer, who heard the gunshots said: "The gunman also shot at people in the nearby village of Malo Orasije."
There is an entrenched gun culture in Serbia however, there are also strict gun laws in place. Automatic weapons are illegal and authorities have issued amnesties to those who surrender them.