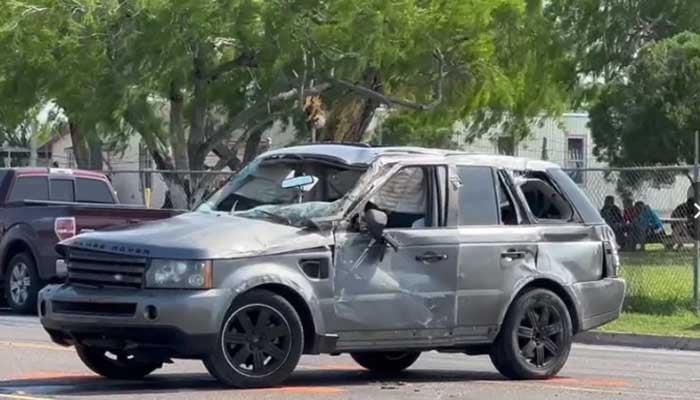 At least seven people were killed and several others injured after a car rammed into pedestrians in the United States' Texas state, US media reported on Sunday.
The local media quoted police representative Lieutenant Martin Sandoval police as saying that the crash took place at 8:30am local time near Ozanam Center in Brownsville city in the state.
As many as six people were also wounded in the crash who are being treated for serious and minor injuries at the hospital, according to police.
The driver is in the hospital being treated and under 24-hour guard watch, police said.
They added that tests are being performed to check for alcohol and drug use.
The police representative told Fox News that some migrants were among the dead.
"We are doing an investigation in forms of intoxication to see if he was intoxicated at the time of the accident," said Sandoval, who referred to the Ozanam Center as a homeless shelter.
The border city of Brownsville is one of the places that expects an influx of migrants when Covid-era restrictions under Title 42 expire on Thursday.