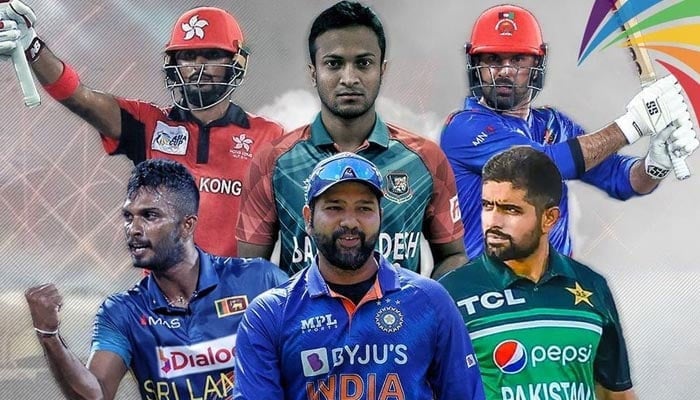 In a major setback for Pakistan, the Asian Cricket Council (ACC) decided to move this year's Asia Cup from Pakistan to Sri Lanka, Indian Express reported on Monday. 
The Board of Control for Cricket in India (BCCI) has completely refused to send its team to Pakistan and was keen on ensuring that the Asian event was held at a neutral venue. 
According to the report, ACC had an informal meeting on the Asia Cup matter in which Sri Lanka was voted as an ideal destination to host this year's Asian event since India refused to travel to Pakistan — the actual host of the tournament.
The report also claimed that Sri Lanka, Bangladesh, and Afghanistan have supported India's stance on this matter and have agreed on playing the event in the island country. A final decision will be announced by the end of this month.
In the case of the Asia Cup's shift, Pakistan Cricket Board (PCB) might boycott the event this year. PCB had already offered a hybrid model for hosting Asia Cup according to which India's matches alone would be hosted in Dubai.
But the BCCI didn't agree to this model citing the concerns of members boards and broadcasters. Also, the boards have reservations about playing in the United Arab Emirates (UAE) amid extremely hot weather.
Only two Sri Lankan cities — Pallekele and Dambulla — are under consideration to host the Asian event.
Asia Cup 2023 will be played in 50-over format which will help teams prepare for ICC World Cup this year in India.
On the other hand, PCB has also started preparing plan B. According to reliable sources, PCB is not willing to host the entire Asia Cup at a neutral venue as forced by the BCCI.
If Asia Cup gets cancelled or India sets up a five-nation tournament as a replica of the Asian event, then Pakistan will play a bilateral or triangular series in a bid to prepare for the ICC World Cup in India.
In this regard, as per sources, PCB has started contacting different boards. South Africa, Zimbabwe, Ireland, and West Indies are under consideration for the series in the Asia Cup window.
According to the Future Tours Program (FTP), South Africa and Zimbabwe are the two teams who will be free in the Asia Cup window in September this year.
South Africa will host Australia from August 30 to September 17 for three T20Is and five ODIs. After September 17, South Africa will be free till World Cup in India. Zimbabwe also have no scheduled series in September. 
It must be noted that Zimbabwe will play World Cup qualifiers at their home in June-July.
Australia, New Zealand and England have packed schedules during the Asia Cup window. However, Sri Lanka, Bangladesh and Afghanistan will be busy in the case of India's five-nation tournament.