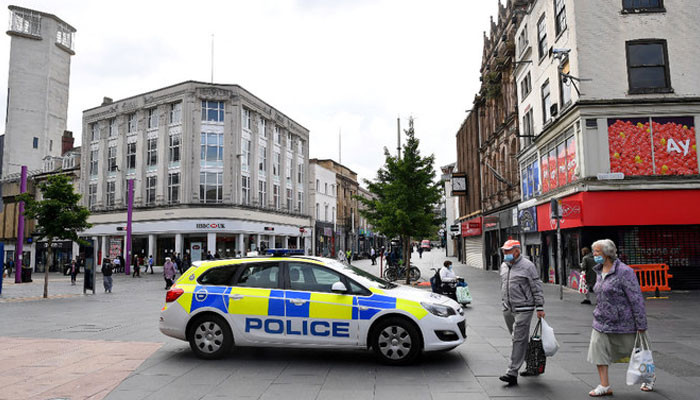 In a major revelation, a UK-based media outlet Daily Mail reported that elements related to Indian Prime Minister Narendra Modi and his party Bharatiya Janata Party (BJP) fuelled tensions in Britain and are responsible for inciting British Hindus to confront Muslim youths.
According to the report citing a UK security source, it said: "There was evidence of BJP-linked activists using closed WhatsApp groups to encourage Hindu protesters to take to the streets."
However, the source also warned that "this was only the most egregious example of Indian Hindu nationalists using private social media posts to interfere in the UK."
"So far, it's mainly local politics — Modi and his BJP doing what they would do in Gujarat [Modi's home state] to get this or that local councillor elected," said the source.
"But it has to be stopped before it spreads to attempts to influence our national politics."
The fresh claims by the UK-based publisher are likely to start a diplomatic row between London and New Delhi at a time when Prime Minister Rishi Sunak — a practising Hindu — is carrying out efforts to secure post Brexit deal with India.
Last summer, the ethnic tensions in Leicester erupted after months of brewing tensions between already-settled Muslims and new Hindu immigrants, damaging the face of Britain as a country of racially diverse people living in harmony.
The clashes that started between the Muslims and Hindu youngsters after the Pakistan-India cricket match in late August also grabbed international media attention, specifically in India where they were regarded as Muslims attacking Hindu dwellers.
Daily Mail said: "India-based BJP activists then started to issue messages and memes which were widely circulated within WhatsApp groups among Hindus in Leicester."
Since the cricket match between the two South Asian countries, there were several demonstrations in Leicester until September 22, Hindu youths marching the streets with slogans "Jai Shri Ram", [Victory to Lord Ram] — a rallying cry of the BJP in India.
Several reports emerged regarding Muslims and their residencies being attacked.
The Daily Mail said quoting the source: "The alleged interference appeared to be part of Modi's desire to pose as the leader of Hindus across the world."
Following the riots, studies were conducted with special reference to the role played by social media contributing to the Leicester riots.
Strategic Dialogue — a think tank — published a study showing that, as the clashes broke out in Leicester, the Indian media depicted the trouble as Hindus coming under attacks from Muslims, with the violence blamed on "Pakistani organised gangs".
Within days of the cricket match fallout, pro-BJP activists and influencers framed the clashes as Hindus being the sole victims, as mentioned in the study report.
In a separate report from the US-based Network Contagion Research Institute also showed evidence of so-called bot farms operating out of India, which were retweeting messages on the Leicester disturbances on an industrial scale.
Charlotte Littlewood, an expert at the Henry Jackson Society think tank which investigated the riots, said: "The disturbances began as a result of tensions between newly-arrived Hindu youths from India and the more settled Muslim community."
Littlewood added: "Although the reasons for the clashes were local, when they hit the international media, foreign pro-BJP elements began escalating the tensions for their own ends."
"But it has to be stopped before it spreads to attempt to influence our national politics."