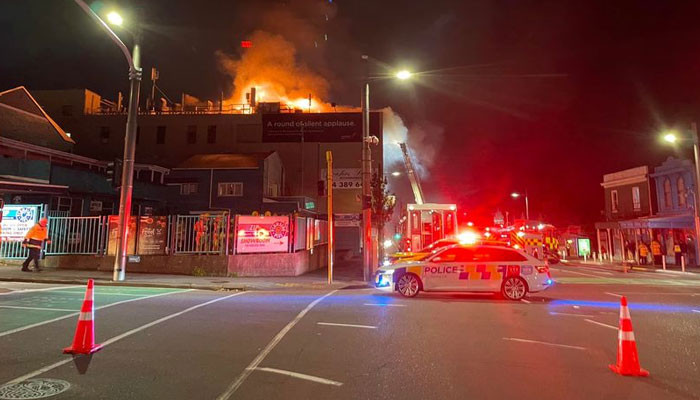 A devastating fire broke out at the Loafers Lodge hostel in Wellington, New Zealand, resulting in at least six deaths and 30 people reported missing. 
The fire started in the early hours of Tuesday and quickly spread through the four-storey building. Prime Minister Chris Hipkins expressed his belief that there may be more casualties. Emergency services managed to account for 52 individuals, but the exact number of people inside at the time of the fire is still unknown. 
Wellington Fire and Emergency District Manager Nick Pyatt stated that this incident will likely have multiple fatalities, expressing condolences to the affected families and recognizing the bravery of the rescue teams. The cause of the fire remains unexplained, and investigations are underway by the police and fire officials.
The Loafers Lodge hostel provided accommodation for a mix of short-term and long-term guests, including individuals visiting the capital for business or medical purposes. The Wellington City Council set up an emergency center to assist around 50 survivors who escaped the fire and were in need of immediate support.
The fire has had a profound impact on the community, leaving many shocked and bewildered. The building's asbestos content poses an additional concern, with authorities advising nearby residents to take precautions.
As the authorities continue their investigation and work to support the affected individuals and families, the community mourns the lives lost in this tragic incident.